Dining at Hillcrest
Students may bring their own packed lunch if they wish. However, an excellent school meals service is available in our school dining room before school, at break, and at lunchtime. Hot and cold food, snacks, sandwiches, and drinks are available and take account of vegetarian and cultural needs.
Students who need special diets for medical needs are also catered for. Parents are asked to contact the school in writing or by telephone if they need this provision.
The school dining hall is open to students from 8am for breakfast and at break time and lunchtime.
The school dining hall offers:
A Grab and Go counter
World kitchen – weekly menu of hot meals
Hot Deli counter – hot wraps, paninis, topped jacket potatoes, pizza slices and fresh pasta with homemade sauces
Cold Deli counter – range of homemade savoury and sweet items, freshly baked baguettes, rolls, wraps, sandwiches and salads
Range of - cold desserts, homemade cakes, biscuits and fruit pots
Live cooking events on special occasions
The school dining hall guarantees:
Fresh, high quality and locally sourced food
British Red Tractor farm assured meat
Fish from sustainable sources
Free range eggs
Locally sourced fruit and vegetables
All food is made from fresh ingredients
Halal and Non-Halal selections
Pricing and Free School Meals
Students are charged for each item they take so it is not possible to state the exact cost of a full meal; in general about £2.53 per day should be ample. There are Meal Deals available each day that include a hot meal or sandwich, a drink and a fruit pot or snack for £2.53.
Students who are entitled to free meals are credited with £2.53 on their card each day which can only be used at lunchtime.
If you would like to check if your child is entitled to receive free schools meals the school office can provide you with an application form. Please complete this form and return to Miss Parveen in school who will then check if your child is eligible.
Please contact Miss Parveen if you would like any further information on free school meals.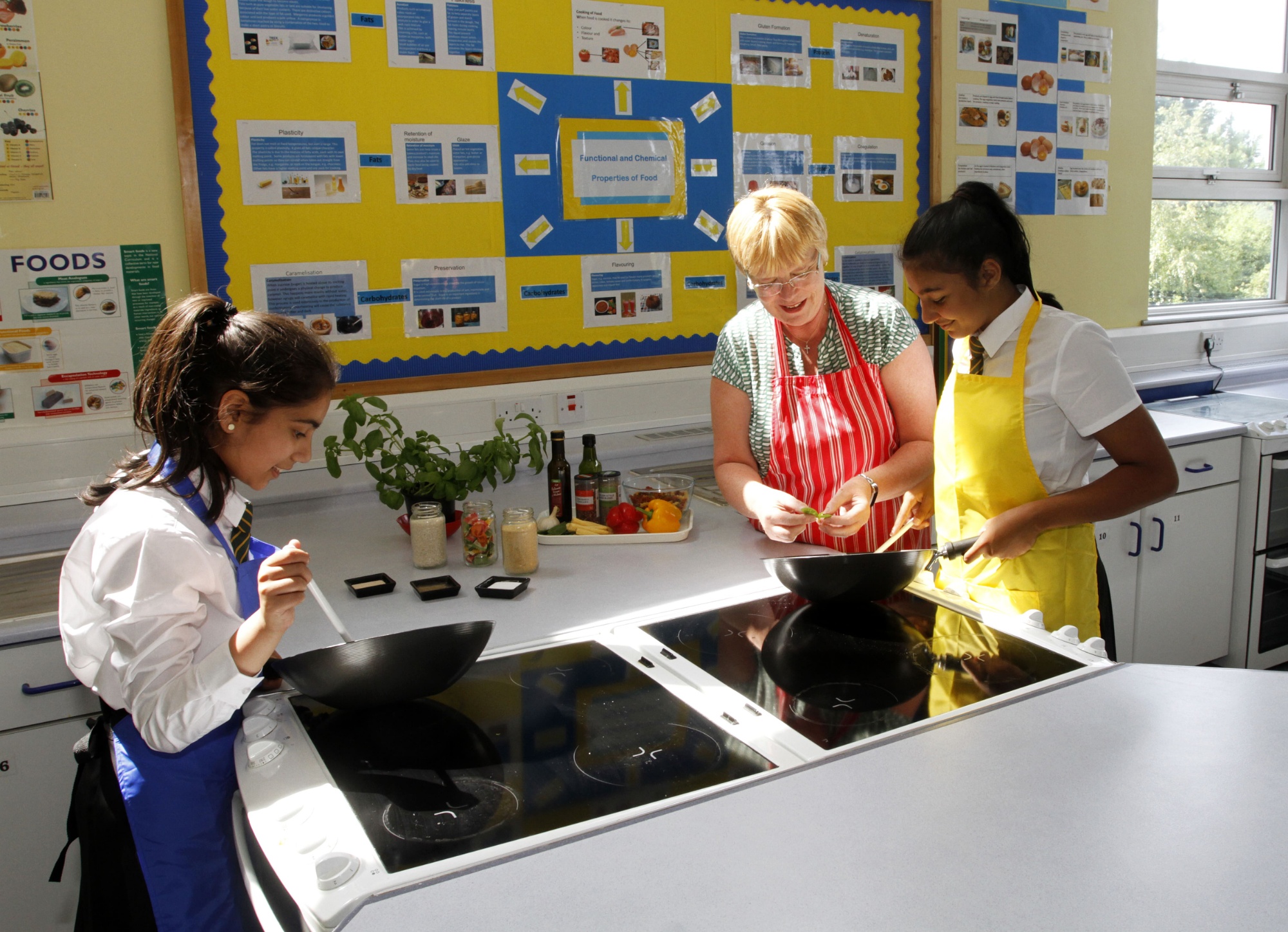 How students purchase food in the dining hall.
All students are issued with a swipe card that they can use to purchase snacks, food and drinks in the dining room.
Parents will need to go to www.parentmail.co.uk to add credit/money onto the card. Students are then able to purchase items in the school dining room by using their card at the till.
When parents log onto their ParentMail account they will also be able to view what their child has purchased each day.
Don't have your ParentMail log in details?
Please contact the school and request a ParentMail link to activate an account. You will then be sent a link to click on via text message or email to register for ParentMail and activate your account.